Visit Website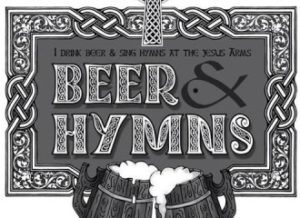 For people who love to sing hymns and drink beer.
There is a grand tradition within the Christian church of bringing together hymn-singing and pub culture. In the nineteenth century William Booth's Salvation Army put Christian words to popular music sung in pubs and taverns.
In the twenty-first century, the event 'Beer & Hymns' has emerged as a not-so-new form of worship.
This site provides links to Beer & Hymns groups and events around the world.